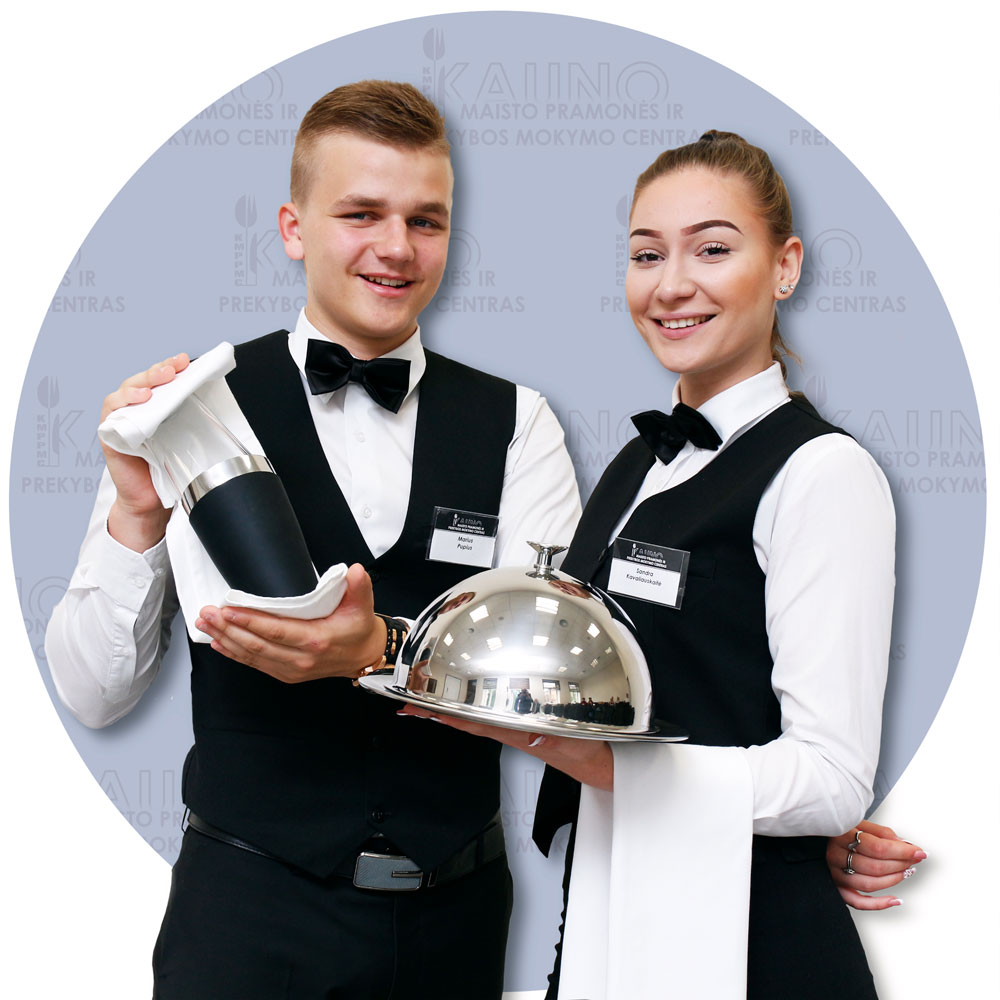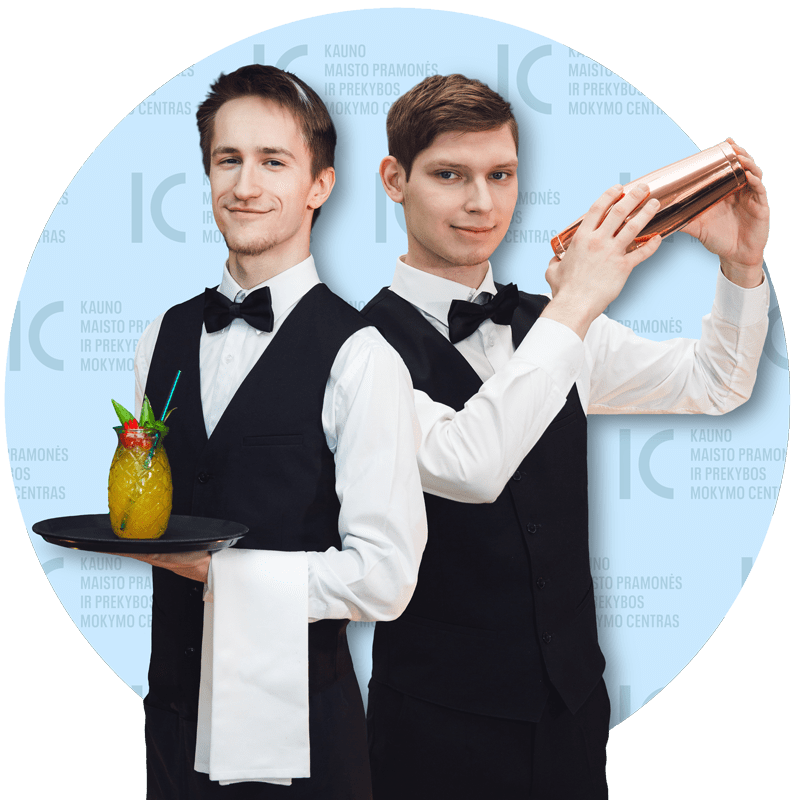 PROFESSION FOR THOSE WHO LOVE WORKING WITH PEOPLE
Production of drinks, cocktails, snacks, bar maintenance and guest service. It may be your future job and hobby.
RENOVATED DORMITORY
Renovated dormitory and rooms. Modern, new household appliances and internet.
ADDITIONAL SCORES FOR ADMISSION TO HIGHER EDUCATION
With secondary education, it is possible to study at a higher education institution (additional points are added after graduating from a vocational school and entering higher education).
About the programme:
Upon completion of this programme, students will be able to: understand the rules of table serving and the principles of etiquette; to produce and create various cocktails; to prepare coffee of various flavours; to prepare cold and hot snacks; to serve party guests and conference participants, hotel guests, bar visitors; combine drinks with meals, serve drinks to guests.
We organis

e seminars for guest lecturers.

It is an exciting experience, new knowledge and opportunities.

 

We provide the opportunity for internships abroad.

I

nternational exchange programs (4-5 weeks) i

n Denmark, Sweden, Norway, Finland, Latvia, Estonia, United Kingdom, France, Italy, Belgium, Germany, Turkey.

 

We offer reimbursement for transportation expenses.

Discount for city transport.

 

We offer additional points for students entering higher education institutions.

Additional points are awarded to those who enter curriculum in the same field who graduate with honours.

 

Non-formal education groups.

Great way to spend free time, a chance to better yourself and hang out with friends.

 
We are a community that greatly cares about each of our members!